Description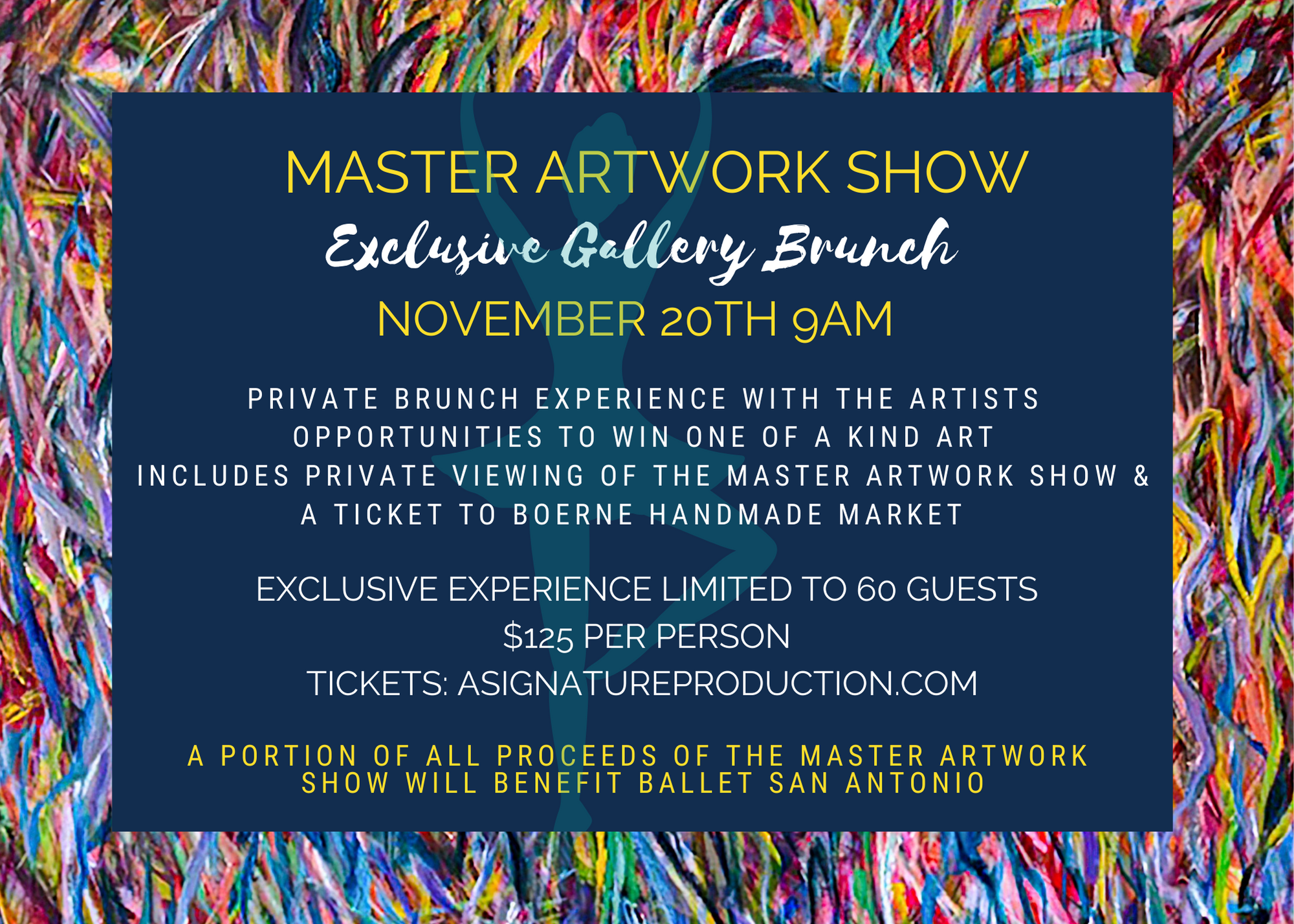 The Master Artwork Show Exclusive Gallery Brunch is a VIP event taking place the morning of November 20th at The Bevy hotel in Boerne.
Guests will enjoy:
Brunch and conversation with the esteemed artists of the Master Artwork Show (Margie Barker, Esther Benedict, Roy & Blanche Cavarretta, Linda Chalberg, Donald Darst, Eric Harrison, Robert Harrison, Rex Hausmann, Mark Holly, Bob Lombardi, Shari Sheldon, Sharon Whisnand, & Nancy Yarbrough);
Surprises and giveaways;
An exclusive viewing of the art, before the Saturday show opens to the public;
and an additional opportunity to support the Master Artwork Show charity beneficiary, Ballet San Antonio.
Each guest will also receive a ticket to attend Boerne Handmade Market, happening at the Cana Ballroom from 9am-5pm the same day.
Please find more information at masterartworkshow.com and boernehandmademarket.com.
Only 60 tickets are available to this exclusive event, so get yours before they're gone!